日本語版は一つ前の記事です。
Jojo Gomez's choreography is alway sexy. However, I found the wonderful expression of inner conflict in her works for "Bad Guy" and "Bury a Friend" sung by Billie Eilish." "Could you try my art?" (Chef Kawasaki in "Kirby Super Star")


 CONTENTS:
Battle with myself in "Bad Guy" choreography by Jojo Gomez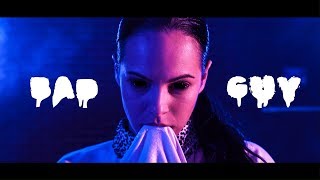 Billie Eilish - bad guy - Dance Choreography by Jojo Gomez - YouTube
JoJo Gomez
2019/04/11 Published
The woman at the center of the first group is Jojo. Very attractive choreography baring her soul to audience. By the way, I am really hooked by her PLAYBOY leopard-print sweatshirt and pants, in Billie Eilish-style. PLAYBOY is very spicy brand now, and moreover, this is "leopard." It's the style you must choose parties to show it off. The parties must understand that it is the new, cute look, akind of demixed fashion. In this point, if you walk with this PLAYBOY look with leaser shoes in Harajuku, that's quite OK. However, it will not recorded as chill in Sugamo, Grandma's Harajuku.
PLAYBOY outfits 
Hey, you are still conservative. You need to be more frumpy! (<<Who are you?)
Awesome Choreography of Jojo's "Bury a Friend"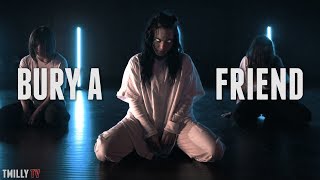 Billie Eilish - bury a friend - Choreography by JoJo Gomez - YouTube
JoJo Gomez
2019/02/15 Published
Jojo Gomez's choreography for "Bury a Friend" of Billie Eilish is also wonderful. I think Jojo gets along with Billie, partly due to their generation. That's the dance created by deep sympathy to Billie's lyrics. If you miss the true message of Billie, that's just another "cute girl's weird song," an old product. A maile producer picked up a pretty girl to sell her as "a girl with strange charm," who can switch to amiable "mother personality" later. That's not a case for Billie Eilish. She is an online DIY creator, who can build everything by herself. That's why she can win the sympathy from a huge number of listeners today.
Japanese lyrics of "Bury a Friend"
The words are not difficult but full of meaning. Not a cute JK song with lovely, little fantasy. For your information, Billie does not go to school. (That's really cool. I do believe I don't need to go to highschool if I can lean what I need via the internet.)
Billie Eilish kills herself in her song "Bury a Friend"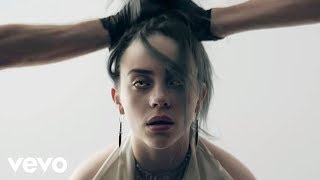 Billie Eilish - bury a friend - YouTube
Billie Eilish
2019/01/30 Publish
If I wake up at midnight and know that there is not a cat but Billie under my bed is too terribly scary. I love the scene with Thousand Knives, no, thousand syringes in her back. The MV is killing she does not depend on her prettiness.
"A friend" can be interpreted as herself. This is a song that can move the heart of teenagers holding strong conflicted feeling in themselves. You are a formidable enemy of yourself. I know, though I am not a teenagener anymore. If you don't kill old yourself, you cannot get a new one. So, you have to "bury a friend." OK, I will bury it today, I thought after watching this PV. Otherwise I will be smothered by my old friend.
If you meet the Buddha, kill the Buddha. If you meet a Patriarch, kill the Patriarch. If you meet the Arhat, Kill the Arhat. If you meet the mother and father, kell the mother and father. If you meet the relative, kill the relative. Then you can achieve enlightenment.
--Linji Yixuan, Lin Chize Zen Master (806~867)
Reference:
Kill the Buddha — Kwan Um School of Zen
Actually, Jojo buried a friend
When you read above, you'll understand Jojo needed to bury old herself as a dancer to get a new herself, a choreographer. 
So Jojo and Billie are killer friends!
---------------
tokyocabin