日本語版は一つ前の記事です。
I keep digging up funny stories of Billie Eilish because she is radical and super cute.
CONTENTS:
Learn The Alphabet with Billie Eilish (
un

recommended by the Ministry of Education )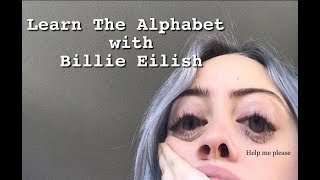 Learn The Alphabet with Billie Eilish - YouTube
me pica el pie
2018/06/12  Published
Full of blue jokes as expected.
F for "Fuck me."

L for "Let me suck your xxxx."
BUT
H for "Hello Pussy"
was very cute. Billie is basically extremely cute even when she is yelling something dirty.
I'm a vegan so I don't fuck with the "criket lolipops"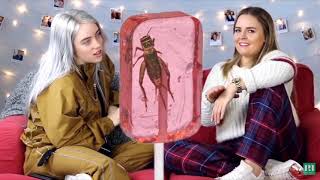 Billie Eilish being vegan (vegans will relate) - YouTube
Billie
2019/03/03  Published
She can't eat almost all snacks sold at convenience store. Well, I don't think you can get a cricket lilipop easily.  
Billie trys dishes cooked by people who don't know how to cook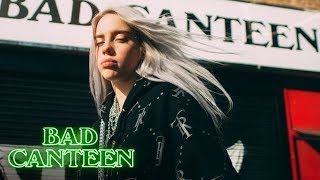 Cooking Billie Eilish Her Favourite Meal - Bad Canteen Ep #22 - A New Cooking Show - YouTube
Bad Canteen
2018/04/24 Published
Bad Canteen Channel is a cooking show presented by six Londoners who cannot cook. Billie visited them looking for trouble.
As a vegan, she doesn't have meat nor gluten, just live on mashed potato without gravy. She reacted to the special mashed potato in this program and said the she recommends Bad Canteen "not for the food." You must take that as a compliment.
What exactly a vegan is? if you think so, I recommend to drop by this site.
<Is Paul McCartney a Vegan?> 
For your information the ending theme "Michikusa wo kuu (Eating grasses on the way) ft. Nobuto Okamoto" is contained by the frist album "Hozonji--Hi, I'm Multi-kun!"
Tks, duh!
---------------
tokyocabin