日本語版は一つ前の記事です。
Now let's listen to a great song "YOKOHAMA DISCO BOOGIE" by Relaxin' rapper Yakenohara because "It's sooo Flyday Flyday Chinatown♪"!
CONTENTS:
Yakenohara "YOKOHAMA DISCO BOOGIE"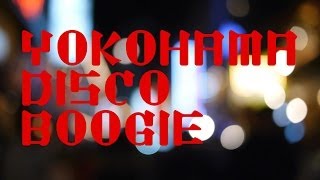 やけのはら "YOKOHAMA DISCO BOOGIE" (Official Music Video) - YouTube
felicity official
2014/04/15  Published
I hope you listen to this song with a high-quality earphone or headphone at top volume. I truly recommend AKG N20 NC.
<My product review on AKG N20 NC>
"YOKOHAMA DISCO BOOGIE" by Yakenoraha is a song like a Chinese meat bun with a soft, tasty dough, which make you addicted to. (tokycabin is a good chinese poak bun researcher.) OK, what about the filling? The main filling, lyrics are "yYokohamaaa♪" only, which is a fact that would make JASRAC unhappy. I thought this "yYokohamaaa♪" was a sampling from enka singer Hiroshi Itsuki, but if that is so, Yakenohara has chance to sing in this song. Then I guess Yakenohara sang the phrase in Itsuki style.
Masterpiece "Yokohama Tasogare (Yokohama Twilight)" by Hiroshi Itsuki
よこはま・たそがれ<橫濱的黃昏>~~ 五木ひろし//日文羅馬拼音/漢字注音/中文翻譯 - YouTube
hsbooks66
2016/09/28  Published
The famous song "Yokohama Tasogare" is a very experimental song (when it was released) because of all lyrics consist of nouns and their temporal 'space,' except the hook at the end of the song. Mahonoudon who is working with lyrics editor said "I really would like to try this type of lyrics."
"Blue Lihgt Yokohama" by Ayumi Ishida
魂の響き 超絶高音質 | いしだあゆみ(Ayumi Ishida)- ブルー・ライト・ヨコハマ(Blue Light Yokohama) KENRICK's Super Tuned JBL 4311A - YouTube
- 細井 研志 -- Kenji Hosoi - KENRICK SOUND
2018/09/24  Published
「よこはま」といえば、コチラの曲も有名ですが、これはやけのはらのリミックス素材には入っていなかったようですね。五木ひろしの「ぃよこはま〜♪」に対し、いしだあゆみのほうは「ヨコハマー」っとクールなのがポイント。にしても、ケンリックサウンドの超絶音で聴くと感極まってしまえます。
Yasuha "Flyday Chinatown" Remix (Aests) ("The Rolling Girls"-Long Fighting Ver.)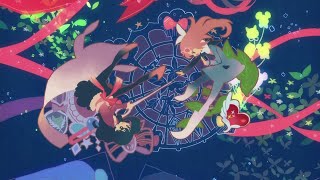 Flyday Chinatown Remix (Stereo HQ) - YouTube
Frndly
2018/04/02  Published
(Note: The correct speling for this song is "Flyday," not "Friday")
For the song of Yakenohara, the only filling we have is the sticky "yYokohamaaa♪." When it comes with Yasuha's "It's soooo Flyday Flyday Chinatown!!," however, the bun taste like heaven supported by the spicy condiment. I've already wrote about Yasuha's "Flyday Chinatown," a popular piece among CITY POP lovers. I then picked up a short AMV of "The Rolling Girls" AMV (Ramen fight version), but this time I'd like you enjoy the long fight version. (The AMV is created by different person though.)
Yakenohara "SELF-PORTRAIT" All song digents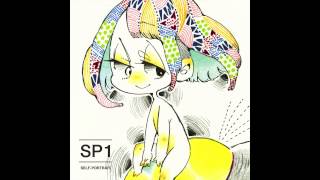 やけのはら "SELF-PORTRAIT" 全曲ダイジェスト (Official Digest Audio) - YouTube
elicity official
2014/03/17 Published
businessman handed a CD to a girl. The CD is this "SELF-PORTRAIT" and it is a mass of ULTRA CHILL SOUNDS!! The girl would get agape when she listens to this later. Maybe she would scream "Don't make me fall in love with you!!" Oh, it won't happen to me. No. OK, he can buy me a bun, that's all. Anyway, I'm impressed so much with Yakenohara's musical sense.
Let me introduce you another chill one.
Yakenohara "D.A.I.S.Y."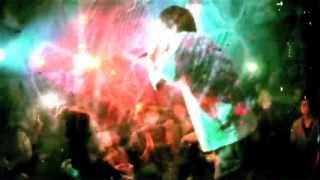 やけのはら "D.A.I.S.Y." / YAKENOHARA "D.A.I.S.Y." (Official Music Video) - YouTube
felicity official
2013/03/03  Published
Daisy is the presentation of a hope comes up in your heart. The lyrics are sweetly sentimental. This is the delicate and gentlye Yakenohara world. A flower blooms in a burned field. 1960's-style video must capture girls" hearts.
Nanao Tavito x Yakenohara~ Rollin' Rollin'~Drian's Never-Ending Urban Soul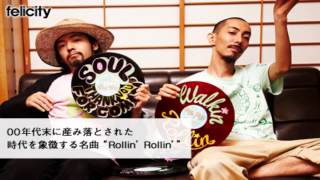 七尾旅人 × やけのはら ~ Rollin' Rollin' ~ ドリアンの終わらないアーバンソウル - YouTube
JDubyDub
2013/03/30  Published
Well, this might be a typical ending. Yes, we have Tavito Nanao again. "Rollin' Rollin," a song who moved up to one of the greatest song in Heisei era during these three days (at least for me, at last). The original version is destined to be compared to "Konya wa Boogie Back," but it never happens in this "Urban Soul version"! Let me lost in...What? Excuse me, are you going to be think of rollin' with HIM, the guy who is not Yakenohara?

"Kono groove wo tsukamaete♪ (Catch this groove)" x 4. 
Thank you for your reading.
---------------
tokyocabin