日本語版は一つ前の記事です。
Last time, I emphasized that I would choose Tavito Nanao, not Yakenohara, for a partner to gorollin' with. What I meant was, I would not choose Yakenohara as a "rollin' partner," and that's not an indication of my belittling attitude to his art. Today's Yakenohara Special will dispel such a concern! "♪ Aa, sohre! (in Ikzo-style rap)"
CONTENTS:
No.3 GOODMORNINGBABY
やけのはら - GOODMORNINGBABY - YouTube
P-VINE, Inc.
2010/08/11  Published
Click the image allured by a girl in bikini
There's a skinny rapper called Yakenohara
His sound was so chill that
I thought maybe that's Tahiti 80
That's a tricky thumbnail, but OK,
Someone cheat you when you are cheated ♪
(Easy! The above is nothing to do with JASRAC. by maho-no-udon)
That's an MV that shows off sweet "adolescence." "Good Morning, baby, that's cool, the glittering sun and clear breeze.♪" That's all. What's wrong? That's enough since they visited the sea to enjoy it. What's wrong? When Yakenohara says, "It will get better, no problem," I can be so relaxed and that's very good. The video looks like apolaustic, but never decadent. Moreover, there is even an "enlightenment-like" moment. Is this because Yakenohara is skinny like a zen-monk?
No.2 City Lights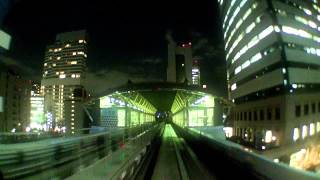 Yakenohara - City Lights [Official Music Video] - YouTube
felicity official
2013/04/02  Published
C'est Bon Chic music video. As it was shooted in Haneda International Airport, one of my favorite airports, this song received additional points and ranked second. It begins with a thrilling takeoff sound, from left to right! Yakenohara' lyrics with repeated "Doko? (Where?)" are catchy and groovy. The overall music arrangement makes you feel really good like a comfortable flight (even in an economy seat). I also love Adobe Stock-like-blight-but-blurred-colorful-lights. Hear I swear I will listen to this song, "City Lights by Yakenohara" when I take an airplane next time.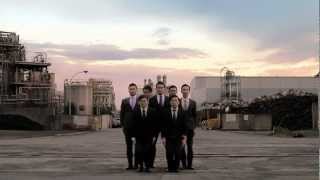 WORLD ORDER "MACHINE CIVILIZATION" - YouTube
WORLD ORDER
2011/03/18  Publish
No.1 Relaxin' (tokyocabin's choice)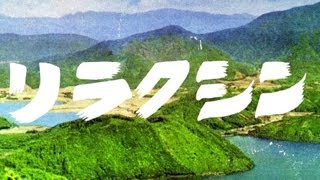 Yakenohara - Relaxin' [Official Music Video] - YouTube
felicity official
2013/08/17  Published
A undisputed masterpiece! When I first watched it, I really felt sorry that I made inappropriate comment on "a rollin' partner." At the same time, I really appreciated I can enjoy such a GREAT short movie via my little smartphone. Before mid-Heisei era, you cannot expect that. Even if you find such a unique video at a gallery in Aoyama or Ginza, you were never able to face it again, never in your life. But now, you can watch "Relaxin'" anytime anywhere. This is a video I'd like to watch everyday because that's soooo beautiful and relaxing. It must be hardly relaxin' to create the movie by inching books, bottle, etc. all-day. I deeply thanks to people who let staff use their rooms and the movie creator team with a super-impressive team name, "Saigo no Shudan (a last resort)." Above all, I appreciate the most relaxin' Yakenohara's voice! His voice is sweetly low key and soothing. However, you should watch out because the gentle voice contains a bit of dangerous thing. Maybe you need to confirm is this a herb or what?? In this point, Yakenohara and his commorade Tavito Nanao have something in common.
Bonus Track:Dorian / Shooting Star feat. TAVITO NANAO&YAKENOHARA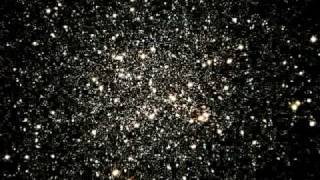 【UNOFFICIAL VIDEO】 Dorian / Shooting Star feat. TAVITO NANAO&YAKENOHARA - YouTube
4141dri
2010/09/03 Published
"Oh, come on, you add Tavito Nanao in the end!" You may say that. Well, I like airplane as well as space trips. (I'm going to build a specialized site on them.) That's why this video came to me...OK, I admit this is an excuse. Honestly to say, I love Nanao's voice. In this coupling, Yakenohara needs to play a support. That may be a Heaven's will.
Shooting Star Baby
Kakenukeru hoshi ni
Bokutach wa noru...
Dohka osorenaide

Shooting Star Baby
Let us ride together on
the star streaking through the sky…
Don't be afraid please
(Wow, HE sings this with his charmingly little trembling voice!)
Oh...I really would like to ride it with you...but I am so scared that, would you hold my hand tight, please? In that case, HE will hold my hand, not the other guy. Sorry, I cannot give away the chance to ride on a star with him, because, imagine that, a star!! (I am a perfect fool who is not disgusted with an "illuminated umbrella.")
And lastly, but far from not least, the last part of this song, Yakenohara shouts
Zooooooooooooottooooooooooo (Foreverrrrrrrrrrrrrrrrrr)
It is impressive as much as the onomatopoeia of Jyunji Inagawa. No wonder he is a real rapper☆
Thank you for youre reading.
---------------
tokyocabin