日本語版は下記リンクをクリック!
ブルーノ&カーディB「プリーズ・ミー」振付ベスト3!&ミシェール・ヨー
"Please Me" by Bruno & Cardi B has been just released last week, and its dance challenge movies are popping up one after another on YouTube! I quickly review and tried them out, I mean danced myself, to decide the temporary top three choreographies for the song!
No.3 Realistic more than expected --The Oneill Twins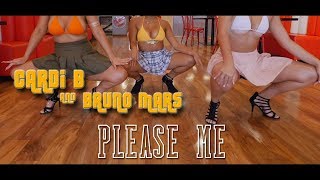 PLEASE ME - Bruno Mars & Cardi B | THE ONEILL TWINS CHOREOGRAPHY - YouTube
TheOneillTwinsOfficial
2019/03/08  Published
They shot a very good video at a diner, same as the original music video. Such attitude and energy are praiseworthy. A girl with checked mini skirt at center is so seductive, but as for boys...well, I think their jumpers are too big so they should have took them off while dancing. The boys do not look especially remarkable, except one of them can do a mid-air somersault. Is it possible to get those fine decent tarts for these guys?  Seems to be impossible! That's the reality in the video and I will give them an additional point for the bitter ending.
No.2 Well-balanced Matt Steffanina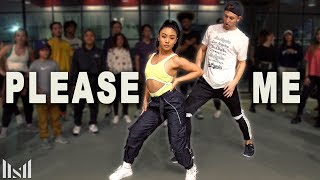 PLEASE ME - Cardi B & Bruno Mars Dance | Matt Steffanina ft Tori Caro - YouTube
MattSteffanina 2
2019/02/27  Published (Sound is bad)
Contrary to my expectation, Steffanina designed a cool choreography without any pranks. That's clever of him since most of competitors are doing straightforward sexy choregraphies. He should not follow the same tactics, aiming to be unique. The choreography itself is rather modest but contain a variety of dancing phrases, which are pretty enjoyable to do and watch. Yes, he naturally deserves to win the second. BTW, hey, the tuck-up brat in a yellow seat shirt in the third team is cute!
No.1 Outstanding greaceness -- Tobias Ellehammer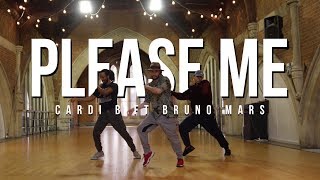 Cardi B & Bruno Mars - Please Me / Tobias Ellehammer Choreography - YouTube
Tobias Ellehammer
2019/03/06  Published
Ellehammer stretches his arms and legs obliquely, which is a dope. So I game a name to him, "45-degree knight." His choreography is so decent and absolutely different from the rest. He is not a bowl of "lard-smeared sexy pork knee bone ramen" but "delicate clear chicken soup ramen (using Nagoya cochin chicken)." In a ward, his strategy is a pull marketing. Targets may fall more easily than pushing.
Exercise Award: You can dance write now -- Turn Up Dance Fitness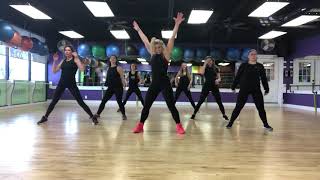 Please Me // Cardi B & Bruno Mars // Turn Up Dance Fitness - YouTube
Turn Up with Tanci
2019/02/18  Published
This exercise is very easy to do and perfect for unwinding yourself. The point is the part of "turning back, bending down with your hip facing front, smooth your hand over your inner thigh." You will understand by just watching the video. That's a little cheat for an exercise.
Incidentally, what's a sexial appeal?
I am harsh to hip-swing dance because it is a direct expression, which is too boring for me.
Is this a right track?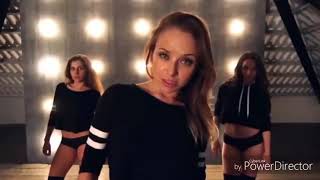 Cardi B & Bruno Mars - Please Me Dance Cover - YouTube
Universal Entertainment
2019/02/15  Published
Should you dance with a black nearly-T-back panty to get the hart of him? I believe there is no need to do that if you'd like to allure Bluno (or a man who plays the role of Bruno). If you swing your booty, you are selling your body. That's not love.
My favorite Kung Fu star Donnie Yen said like this. "If you express your strength with material power or height, it can escalate more and more, increasing the degree of risk. To make matters worse, people will get tired of the stimulation. So I will not play that kind of game." Can we think in exactly the same way on sexial exposure? If you try to compete on baldness, the direction is fixed and it turns to be a hollow.
Now, what is the sexy move for me, tokyocabin? If you are interested in this topic, you should check the follow. It is a real thrill. I believe that it is the ultimate expression of love...
...
I can hear you saying "Wing Chun again?" Yes, it is. You must check the fantastic scene at the bar in this trailer. That is a killer, I mean, sexy for me.
MASTER Z: IP MAN LEGACY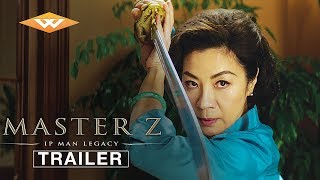 MASTER Z: IP MAN LEGACY (2019) Official Trailer | Max Zhang, Michelle Yeoh, Dave Bautista, Tony Jaa - YouTube
Well Go USA Entertainment
2019/03/06  Published
The director of this new movie is Yuen Woo-ping, who joined "Kill Bill" production team as an action director. As he is a real master of action shooting, the kung fu fighting scenes should be perfect. In this trailer, the playhing between legendary female master Michelle Yeoh and Max Zhang striking a glass of whisky with their palm heels. I really can learn a lot from this breathtaking picture.
Palm heel strike
If Max Zhang kindly brings me a glass of water at somewhere, ( for example, ramen Ichiran,) I'd definitely like to play this with him...
Thank you for your reading to the end.
---------------
tokyocabin