こちらは以下の記事の英語版です。
【速報】レディ・ガガ&Bクーパーのアカデミー賞パフォーマンスは現実離れの舞台☆
(*pre-proofreading version)
Lady Gaga and Bradley Cooper performed a duet of their Oscar-nominated song "Shallow" from A Star Is Born at the 2019 Oscars. It was so stunningly dramatic that I could not believe it actually happened!!


Gaga & Cooper "Shallow" Oscar Performance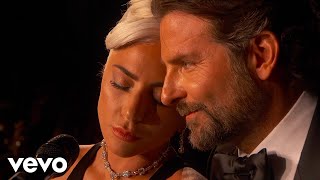 Lady Gaga, Bradley Cooper - Shallow (From A Star Is Born/Live From The Oscars) - YouTube
Lady Gaga
2019/02/25  Published
I do not remember such a moving Oscar performance , do you?!  Everything is so superb and just magical.
This is the explanation of the profound meaning of the lyrics of "Shallow" sung on the stage.
In the shallow, shallow
We're far from the shallow now
浅かった二人の関係
だけど今はもう浅くなくて
Does this sound a bit like a Japanese old poem? 
筑波嶺の峰より落つるみなの川
恋ぞ積もりて淵となりぬる
陽成院

Tukubane no mine yori otsuru minanogawa
koizo tsumorite fuchito narinuru

Just like the water from Mt.Tsukuba grows into the river of Minanogawa,
my love to you is becoming deeper and deeper
That is to say,
If the mountain is high the valley is deep.
Even you started with a shallow relationship, it can be grow deeper.
Working through the hardships of the past few years, Gaga's career as an artist will accelerate the speed of expanding.
We cannot take our eyes from Lady Gaga who went into the "suuuuuper" progression in her art and love, not just a full comeback.
Even her recovery from the intractable disease was a big news…
Sweet Gaga "delivers pizza" to people in troubled by wildfire. 
 ---------------
tokyocabin